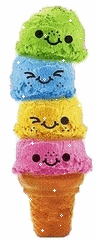 Welcome to the fourth post of my Release Week Cover Stories extravaganza! (Lovestruck Summer was officially released on Tuesday!) I use the word extravaganza because each day, as I interview a new author about their cover, I will also be giving away a copy of the book we're talking about. To enter to win, just leave a comment about the Cover Story. I'll choose a winner exactly a week later. Jenny Han is a Carolina graduate, so she and I can talk Chapel Hill and pretty much geek out over basketball. I am so excited to read her new release The Summer I Turned Pretty, which shares a release date with Lovestruck Summer! So here's Jenny's Cover story:
"I sat down with my editor and my designer and I gave them a mood board of a bunch of images I liked. I wanted something pretty and classic and nostalgic.
"My editor let me give a lot of input, which I will be forever grateful for. I got to pick the models, which is basically like choosing which Barbie doll should go with which Ken doll-- soooo fun. The hardest character to cast was Jeremiah, because apparently blond teenage male models are in short supply in NY. It took us a while to find the right one, but in the end, I loved who we picked. I especially loved the girl, because she was so fresh and sweet-looking and also she has those adorable freckles.
"They ended up doing the shoot at Coney Island. They shot like, a million pictures and the one we picked was literally right at the end of the roll. The sun was setting, and even though you couldn't see the beach, there was just this beautiful beachy light. It felt like summer to me.
"The first time I saw the cover, I could not stop staring at it. Love at first sight, I swear. And I continue to be in love with it!"
I love how involved Jenny got to be with her photo shoot--the most involved I've heard with an author so far! Casting models? Awesome. And yes, this looks like golden moments of summer to me for sure. Sigh. So, for a chance to win my early copy of The Summer I Turned Pretty, comment below and let me know what you think of the cover. Does it say summer to you?
One more day left of the release week fun!
PS-Nisha Sharma interviewed me about writing this week, so go read the interview if you have time!