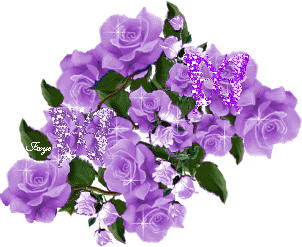 Welcome to the third post of my Release Week Cover Stories extravaganza! (Lovestruck Summer was officially released... YESTERDAY!) I use the word extravaganza because each day, as I interview a new author about their cover, I will also be giving away a copy of the book we're talking about. To enter to win, just leave a comment about the Cover Story. I'll choose a winner exactly a week later.
"Since Nothing but Ghosts is rooted not just in my imagination, but within Chanticleer, a very specific pleasure garden that I have now visited for years, this book was always visually alive to me. I could see each scene--place it atop the ambling hill, or beside the watercress stream, or within the shadows of a tree at night. I could see it. I hoped that others would.
"I sent photographs of the garden to my editor, Jill Santopolo, and to Carla Weise, art director, at HarperTeen. I sent images, too, of young women standing by windows, since
this is one of the book's prevalent themes. And then I waited, as Jill, Carla, and the HarperTeen worked through what sounds like dozens of possibilities. One of the pivotal scenes in the book involves the sun streaming through a window and catching the light of tinted bottles; a related image was
apparently tried. There are horses and old photographs in this book; these, too, were considered. In the end, there was but one day left before the book would have to be sent out for binding into ARCs, and that is the day that I first saw, on my husband's tiny phone, the image that became the Nothing but Ghosts cover.
"I loved it--every single thing about it--and felt the great happiness that arises when one feels as if an editor, an art director, and a marketing team have entered into your world and seen just what it was you were hoping to leave behind. That mood. That manner of maturity. That character waiting for a breeze. I seek, with my YA novels, to write beyond
genre or category--simply to tell a story that has a teen protagonist at its heart, in a way that engages any reader, of any age. This particular cover is timeless and ageless, too. Oh, how I had hoped for that.
"It is rare when an author feels as at peace as I have felt about this particular cover. I know how lucky I got, this time around, and I am grateful."
I love this cover! I think it has a softness and a sense of nostalgia--and whoa, those grounds that Beth knows, how gorgeous are they? I'm right in the middle of reading the book--it's fantastic. Beth Kephart is a wonderful writer (just check out her blog, filled with photos and poetry daily--a bouquet of posts to enjoy!). I mean, Beth even writes poetry when she's telling me her Cover Story! So, for a chance to win my early copy of Nothing But Ghosts (after I read it!), comment below and let me know what you think of the cover, what it might mean to you.
Happy Wednesday!
PS-Over at Shooting Stars Mag, Lauren set it up so that Violet Greenfield interviewed me (and yes, it was bizarre and fun to be interviewed by my own character!). Check it out.
PPS-Last week's winner of Sophomore Switch is... Leighanna! Send me your address, L. (I loved hearing about all your views on feminism... maybe I'll ask questions like that more often).